Are you trying to finance your college education, here are five basic types of financial aid you may wish to consider.
1. Merit-based scholarships (fellowships)
The merit-based scholarships are awarded based on a number of criteria including academics, achievements, hobbies, talents, affiliations with various groups, or career aspirations. These scholarships can be offered by the federal and state government, large corporations, local businesses, professional organisations or universities.
Each scholarship has its own eligibility criteria which must be met.
Scholarships offered by universities
The criteria by which universities offer scholarships are usually: academic excellence, students have to be under a certain age limit (for example under 35 years of age). In addition, you will find out there are special scholarship offers for each degree level.
In Switzerland, for example, you may find more scholarships available for a PhD and fewer for a Bachelor's or Master's degree.
At some international universities, accommodation costs and health insurance can be covered by the scholarship.
In Sweden, depending on the organisation offering them and their type, scholarships can cover tuition fees, living expenses, some travel grants and insurance.
In France, some of the scholarship-holders receive a monthly allowance and the scholarship also covers other expenses such as return trips, health insurance, and cultural activities, but it does not cover tuition fees, because they are already very low.
Scholarships offered by the government
Normally, scholarship holders are exempt from tuition fees. Most of these scholarships last for three, six, or nine months.
To receive this type of scholarship, these are some of the mandatory criteria:
educational qualification required by the chosen institution
knowledge of a certain language (the language of instruction used in the program that you applied for)
Oftentimes, students also have to be under a certain age limit.
In the UK, some of the government scholarships cover the following:
tuition fees
monthly living allowance
economy class return airfare to and from the UK
additional grants and allowances to cover expenses
2. Loans
Often loans are the financial compromise that students have to make to ensure that they can continue their education to university level. Aid from banks and other institutions requires you to pay the money back, often within a certain amount of time and with interest. Student loans for studying abroad are common and popular across the world.
Bank loans are more frequently used by students in order to fund their studies abroad, however, some countries offer financial incentives to encourage international students.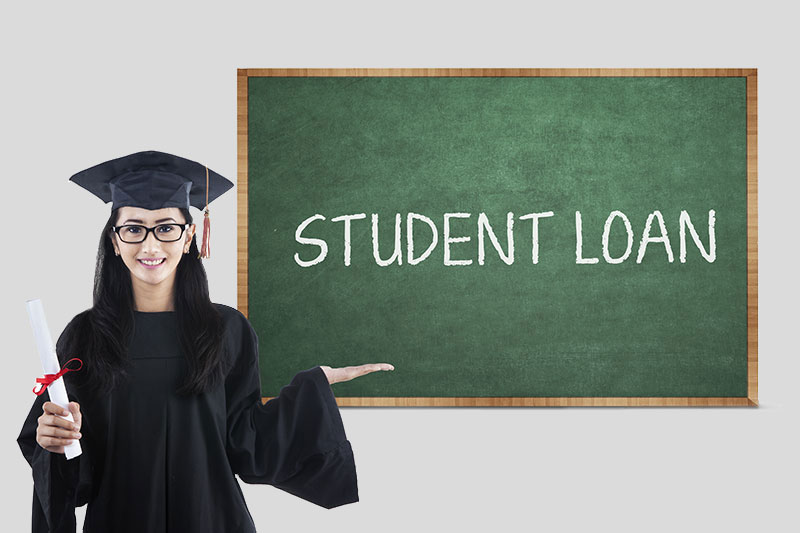 3. Part-time work
This may seem like an obvious one, but it's easy to forget in the panic of planning your studies abroad that it's usually possible to work at least a part-time job while you're at university.
Visa regulations can vary depending on the country, but most international students with a student residence permit are eligible to work. It is best to combine work with another type of funding, as although it may help to pay some of your living costs, part-time work will not cover your fees.
Make sure you check exactly what work you are allowed to do on your visa – for example, J1 students in the USA can only work on-campus jobs for a maximum of 20 hours per week.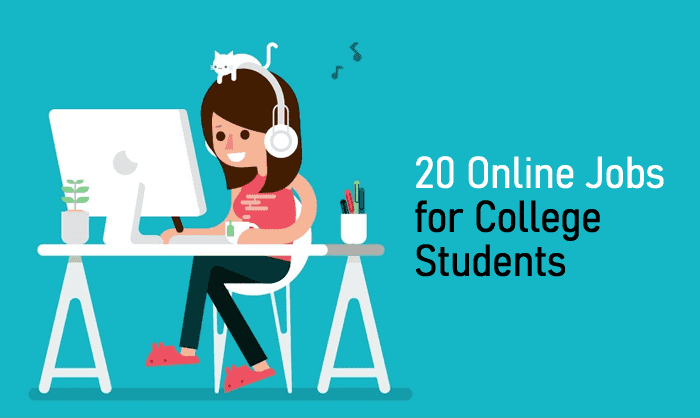 4. Exchange programs
Studying abroad in collaboration with a university back home can be the most cost-effective way of securing the valuable experience of international study.
Exchange programs are diverse and well-funded, often meaning that they offer an opportunity to spend some time abroad. However, they vary depending on your country of residency and the links between your home university and international institutions.
ERASMUS is the most well known international exchange partnership for students in Europe, covering EU countries and the majority of their higher education institutions. However, US colleges often have excellent international links for semesters or years abroad as well.
5. Sponsorships
Sometimes, dependent on your degree of specialization, it's possible to get your fees sponsored by a company, firm, or institution. These kinds of sponsorships come in three forms:
Corporate sponsorship – this is where a company that you have a connection with (maybe you work for them and want to carry on working for them while you study or post-graduation) pays your fees. This is very dependent on the company and you would need to approach them to find out if it would be possible.
Sponsored degree – this is slightly different in that you don't need to have a relationship with the company. This kind of sponsorship is usually used as a way for companies to recruit talent into their workforce. Normally, in return for your university fees being covered by the company, you agree to work for them after you graduate for a certain period of time.
Company scholarship – this is offered by a company as a subsidy to your fees dependent on you completing a certain degree, usually with additional work experience and mentoring alongside.