Homeschooling is a parent-led, home-based education for students. This education in the home allows students to have a much more flexible schedule and curriculum than the norm of students that go to public school. Parents can use specialized pedagogical approaches and help their kids accomplish more academically. In fact, because of this freedom, students can focus more on extracurricular activities (this is how teenage Olympians like Shaun White still got their education).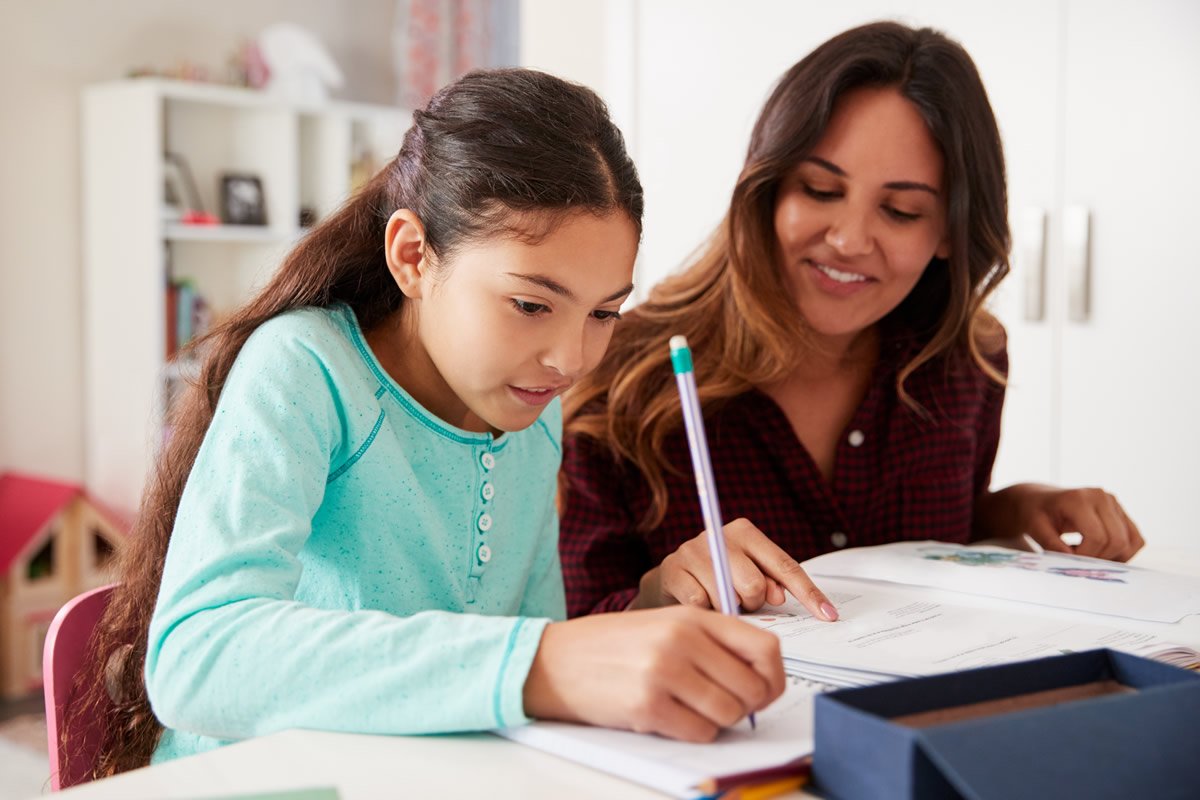 Students can learn in a safer environment free from school-related violence, drug and alcohol use, and other forms of bullying. Essentially parents and students have control over when to study, what to study, how to study, and even where to study.
According to the National Home Education Research Institute, more than 2.3 million students are homeschooled in the United States, a trend that is growing at an estimated 2-8% per year.
Homeschooling is not done for religious or political reasons—there are a wide variety of people from all religions, all ends of the political spectrum, and all income levels that homeschool. Homeschool students are also not dependent on public, tax-funded resources for education and are thus less of a burden on taxpayers than a public school student. According to a study by the public school, student typically costs taxpayers an average of $11,732 per year. Taxpayers do not pay for homeschool students; homeschool families spend an average of $600 per year per student for their education.
Misconceptions and Myths
Even though homeschooling has been a popular option for years, there is still some misconception about the academic level of homeschooled students. There are persistent myths that homeschool students do not learn as well as traditional students, that parents aren't qualified to teach their children, and that if you are homeschooled, you will have a harder time getting into college, if at all.
However, the College Board (the governing body behind the SAT test) has found that homeschooled students tend to score higher than the national average.  A home-educated student typically scores 15 to 30 percentile points above public school students, a finding that was not dependent on the parent's education level or whether they had teaching credentials. Because of this, homeschooled students are actively sought after and recruited by colleges.
There's also a misconception that homeschooled students are not as well socialized as traditional students and don't make friends with other children their age. This could not be further from the truth. Studies have shown that because homeschool students don't have to sit in class so long, they're better socialized. Many homeschooled students get to focus on their extracurricular activities and make lots of friends out in the world. Some states have even passed legislation that enables homeschooled students to participate in public school sports teams. In short, they get a lot of socialization because of homeschooling rather than despite homeschooling.
What makes homeschooled students attractive to universities
Beyond attractive test scores, homeschooled students, apart from the rest of the pack, is their ability to thrive in unstructured environments. They have to be responsible for their own time and balance their pursuits in a way that public school students don't. Homeschooling allows students to choose their academic and social pursuits because the student is the one that is most interested in it—a fact that is not lost on college admissions officers.
The transition from high school student to a college student is rough on all students, regardless of homeschooled or traditional schooling background. However, for homeschooled students, there are a few more hurdles to jump through that can be difficult to navigate largely because the homeschool experience isn't quite as simply packaged as a high school transcript. Some schools in recent years have made great strides in becoming more homeschool friendly by accepting a body of work rather than a transcript, but these schools are the exception, not the norm.
This section of our guide is to help give students and parents a bigger picture understanding of the process of how to get into college.
The Basic Process
The basic process for homeschool students to get into college is the same as most other students: study hard, get good grades, search for colleges, take the entrance exams, jump through the admissions hoops, and get financial aid.
1. Searching for the right school
The right school for you is the one that is accredited for the major you want to study. When looking at different schools,, read up on whether they offer courses you will be interested in taking—you're more likely to do well in classes you're interested in and invested in. Another thing to consider is whether online classes are available in this major or if the school is a state or private school. State schools are often more affordable for students that live in the state, while private colleges and universities often have other perks (religious affiliations and other benefits).
2. Take the entrance exam. The ACT or the SAT?
There are a lot of different college entrance exams out there, but the two most popular are the ACT and the SAT. Some people say that the SAT may be better for more verbal students while the ACT is better for the analytically minded. But others claim the reverse is also true.
>If you're concerned about getting the best scores, we recommend taking both tests. Most colleges will take the best scores from either test to make their admissions decisions. Then again, that's also a lot of preparation work for students that are generally pressed for time.
It's never too early to start preparing for the tests. Standardized tests are very different from normal academic tests. Practice helps to ease the anxiety of tests, and students will become better accustomed to testing situations.
Regarding admissions, the standardized test is not the end-all bottom line. Yes, it has weight in determining scholarships and admission, but many schools take into account that some students do not test as well as their GPA may indicate. The test score is just one part of the student package. A student with a low test score and a high GPA is still an attractive candidate. What schools are looking for are students that are willing to work hard and overcome low test scores. A high test score and low GPA may indicate the student is not motivated enough.
3. Admissions
All schools require students to apply for the school, meaning in most cases, you go online and fill out an online application, submit the materials they require, and then pay a fee. For most schools, this means getting letters of recommendation, obtaining transcripts, and providing records of community service or achievement. As part of the admissions process, schools will require an essay (or even a video).
Many people stress over the essay part of the admissions process, but this is your chance to shine. Get creative and tell the college why you're a great candidate for their school. The essay is a place to talk about your personal goals, achievements or awards you've earned, community service you have performed, and any teams or organizations in which you've been a part.
One way to reduce the stress of the application process is to work with the admissions counselor at your prospective school. An admissions counselor is a representative of the school that is usually the first point of contact between a family and the school. They can help you collect information about your prospective school, and they are on hand to answer any questions you may have about the admissions process.
The main thing to remember about the admissions process is that deadlines are extremely important. Don't miss any deadlines, and get your stuff in before the deadlines just to be safe.
4. Financial Aid
Going to college can be an incredibly expensive adventure, so it's important to figure out how to pay for it. Lucky for students, there are many financial aid options available. During the admissions process, talk to the admissions officers about financial aid, scholarships, and student loans that you can apply for.
Sent from my iPhone